This site designed for a screen resolution of 800x600.
Welcome to Our Garden.
The Friendship Garden ring is for the sole purpose of friendship.
To keep in touch with those that you have met on the Internet, or possibly in real life.
It is also a way of meeting new friends, as one can never have to many friends.
I have met many people online in the last 4 years and I find myself thinking about them now,
wondering how they are doing because somehow we lost contact along the way.
Everyone in the Friendship Garden has many different interests.
And that is what makes us so unique :0)



With that said I invite you to walk through the arbour and visit with us for a while,
or if you would like to join us then simply grab those tools and head on in.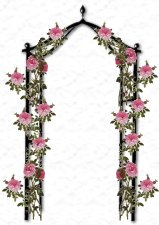 Click on the watering can to join

If you would like to link to us please feel free to use one of the following images.
Please be sure and link it to:
http://members.tripod.com/friendshipgarden/



Thanks for stopping by. We hope to see you soon!
Ring Mistress; Jean

Want to join our banner exchange? Just send us an email :)